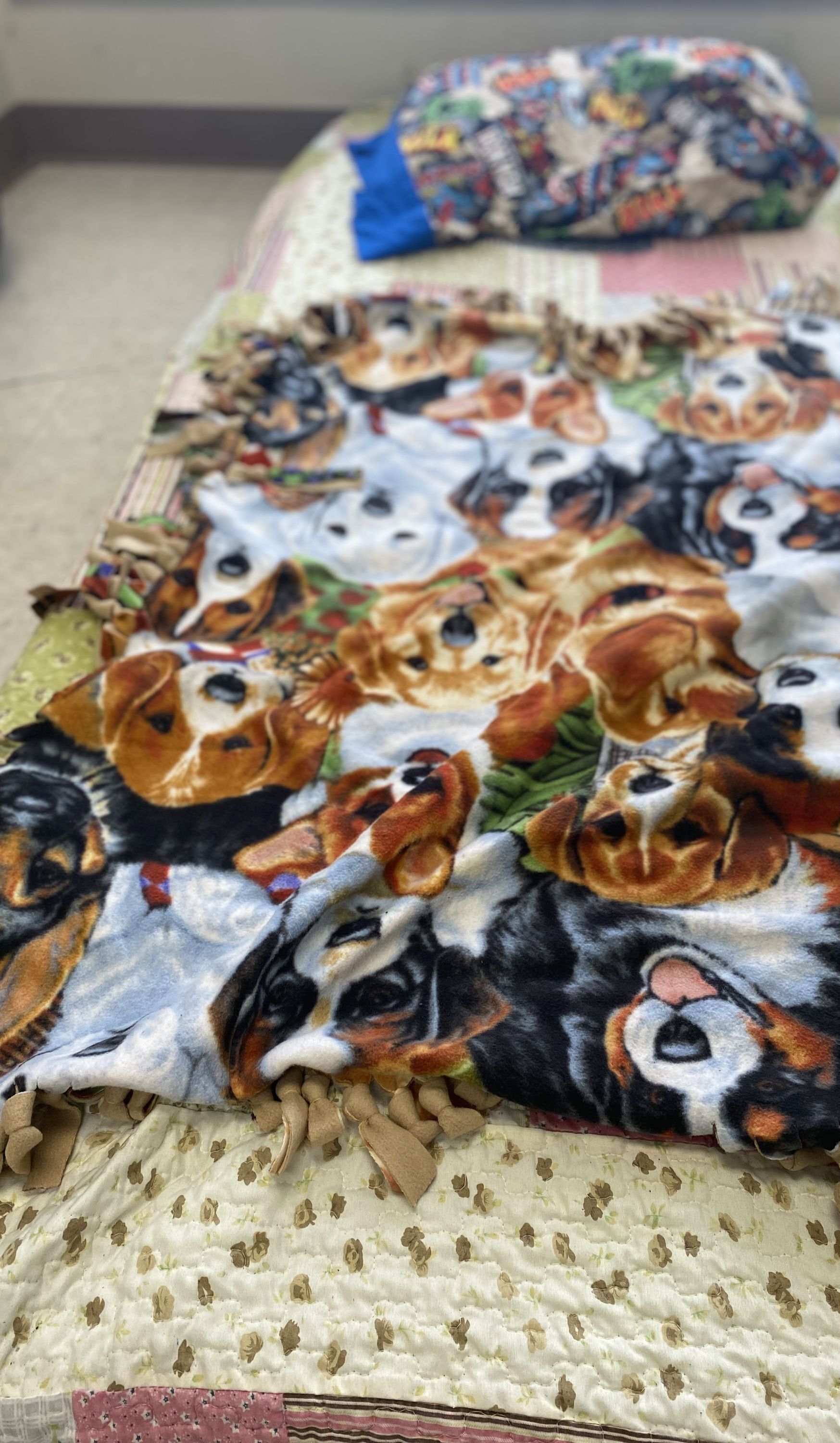 Imagine not having a place in the world where you can take yourself and your children to sleep, use the bathroom, eat, be safe. Imagine being forced to sleep in your vehicle because you have been evicted from your apartment and all local shelters are full. Every day, women in our community are faced with these harsh realities… until they call First Light.
A woman who will be staying in the overflow is greeted and immediately familiarized with the space and the normal routine. After tagging her personal belongings, usually carried in a plastic garbage bag, she learns that basic toiletries and over-the-counter medicine are available to her upon request. She learns that volunteers serve delicious meals every evening at 6:30. She learns that she does not have to leave the safety of the building the following day unless she has been found a bed at another shelter. She learns that she is not the only woman in the world in this desperate situation.
After dinner and evening chores, she will be given a packet of linens, a pillow and blankets. There is time to make up her makeshift "bed" on the floor and settle in for the night. The security guard is there for her all night.
A Social Worker meets with every woman in the overflow shelter and works diligently to find her a bed- either at First Light or at another shelter.
There are 15-20 spaces for overflow shelter, and many nights there may be 25 women and children sleeping on mats on the floor at First Light. The day room/dining room transforms into the overflow shelter every night after dinner.
FAQ
What if all overflow spaces are filled and someone else calls for shelter?
Every effort is made to not turn away anyone seeking shelter. However, because of limited space and a limited number of mats, there are times when people are necessarily turned away due to a physical inability to house any more people.