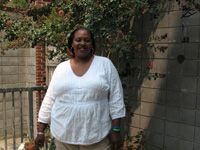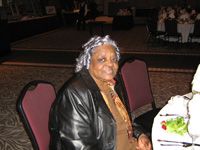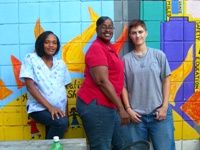 We recently received this email from a former guest. It touched our hearts and encouraged us to stay the course, keep on doing our jobs, and provide the best care possible.
"Thank you all so much for the updates on First Light and all the amazing things they are doing. Please keep them coming they encourage me every second of every day. If it had not been for GOD, Ms. Ruth, the shelter, staff and all the volunteers I would not have had a place to lay my head for almost six months. Coming from Indiana with no family or real friends here I had to start over. The shelter gave me the opportunity to start providing things like, tokens for the dart, bus passes, help with finding a job, nourishments everyday, Sunday worship. Also the little things people take for granted like soap, a warm shower, the ability to have on clean clothes, sheets, tooth paste, pillows, deodorant, shampoo and that just to name a few things. It now has been over four years that I have been here in Alabama and my three year anniversary has just passed. I have a beautiful family: a set of twin boys age two and a one year old son. While saying this I am not trying to boast or brag, I just want you to let the woman there know that if you put your heart into in hard enough you can and will succeed. It was a struggle. No, I was no addicted to drugs or alcohol but I had my share of issues and addiction, plus I was running away from my past. But I was able to overcome these things with the help and counseling of these wonderful women that worked and lived there. I will forever be grateful for First Light being my stepping stone to achieve. PS. (I will continue to donate what I can. I know the peanut butter and grits isn't enough but every little counts.)" - Anonymous
We received this letter from a former guest. Here is what she had to say:
"Hello to all of the people at First Light in Birmingham, Al. Me and my Mom stayed there in 2005-2006. We now live happily in a house in Hull, GA. I am now in 9th grade and am 14. I love you all. Thanks for what you did. God Bless! And to all new people, THEY WILL FIND YOU A PLACE TO GO!"
Ms. Jane is a woman whose tenure is the longest of all First Light guests. She was among the first to move into the basement of First Presbyterian Church when it was still an emergency night shelter. She became a kind of mother figure to all other guests, nurturing new arrivals, keeping laundry done, and tending to most housekeeping matters. It became clear that Ms. Jane had found her place in life at the shelter. Matters outside the shelter in the community at large, however, were problematic. She preferred not to go out at all. It became apparent that there was a defined need for permanent housing for women like Ms. Jane… a place to call home, but with assistance from a professional social work staff. To this day, Ms. Jane lives on the fourth floor of First Light as a permanent resident. Things have changed… Jane is happy, stable, and makes monthly visits to Wal-Mart. She has even attended the ballet with other First Light guests- and she had a wonderful time!
Valerie came to us not because of alcohol, drugs, or domestic violence, but because she had been laid off and subsequently lost her car, her apartment, her two sons and all sense of pride. Immediately upon entering the emergency shelter, Valerie began to seek employment and educational opportunities. Four months later, she had a full-time job, was enrolled in Virginia College and moved out into her own apartment. Several months after leaving First Light, we received an invitation to her graduation ceremony! A few months after graduation, she sent us a card with a picture of her and her two sons! She had regained custody and they were living happily together.
Due to severe mental illness and drug addiction, Susan lost her marriage, her home, and the affection of her sons. During her first stay at First Light, Susan stabilized with the assistance of psychiatric care, and then left the shelter to live with her eldest son. This happened two more times. It is very difficult to stay on a healthy plane without professional assistance. It was Susan's third arrival at First Light that made a lasting difference. Determined not to fail, Susan applied herself in every way to achieving mental health, sobriety and full independence . Presently, Susan is living in an apartment under our Bessemer HUD program. She sees her sons regularly and has the warmest of smiles when she returns to First Light for group therapy.