Contribute to First Light through Greeting Cards
People send contributions to First Light, often asking that we acknowledge that they've done so in honor of or in memory of someone they hold in high esteem. It is a meaningful tribute and it honors us, as well.
Recently we created two greeting cards to enable folks to make contributions which also direct us to send a Birthday greeting card or a card "in honor of" someone on their behalf. These two cards are shown here. They are a professional and touching way to contribute to our mission by way of a birthday or honorarium. We will hand address the envelope and mail the card to your designated recipient.
To have a card mailed now: click on DONATE NOW to make an online contribution and you will be guided to make the appropriate selection/s asking us to send one of these lovely greeting cards to your honoree. (Note: in the case of memorials, a tasteful two color card with our logo and raised lettering is sent acknowledging the contribution.)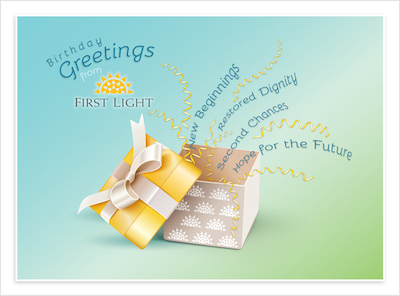 Happy Birthday greeting card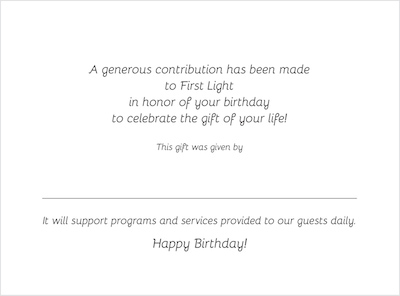 Birthday card inside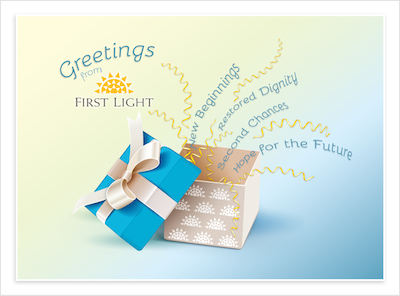 Honor of greeting card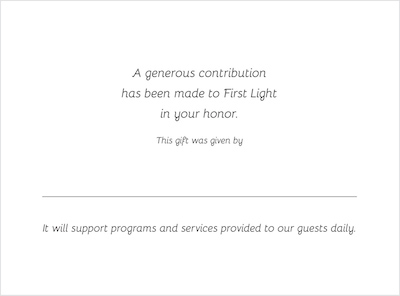 Honor of greeting card inside