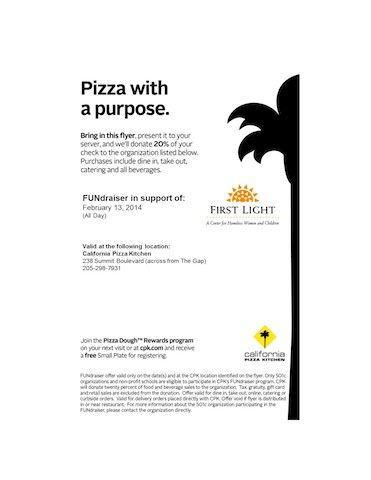 Our thanks to California Pizza Kitchen at the Summit for a collaboration to help raise money for the shelter.
It's PAINLESS:
1. take a friend or loved one to lunch or dinner at CPK on February 13th. Tell them it's
Valentine's love.
2. Have the flyer printed in hand or saved on your electronic device & show to server
3. Enjoy your favorite foods and beverages
4. 20% of your tab will be given to First Light.
It's that easy.