---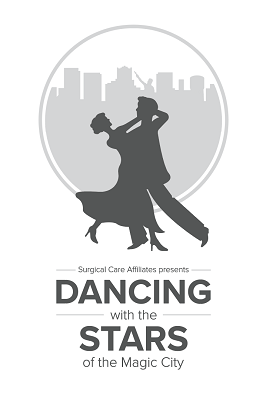 Please join us for
Dancing with the Stars of the Magic City
Presented by Surgical Care Affiliates
A project of the First Light Young Partners
6:30 p.m., Thursday, October 12, 2017
Old Car Heaven, 3501 First Avenue South, Birmingham, Alabama
(Food trucks, cash bar open at 5:30 p.m.)
---
---
Starring:
Caprenia Anthony and Brandon Smith
John Archibald and Kimberly Lavender-Jones
Harley Chapin and Blakely Channell
Mark Everett and Haley Ingrum
Dr. Matt Kiser and Caitlin Schweizer
Leyna Lee and Claire Caddell
Ashley Fierman Lewis and Sterling Burroughs
Tom Luckie and Ann Browning
Martha Legg Miller and Brandon Barranco
Zack Redes and Ashley Bryant
Chad Trull and LeNa' Powe McDonald
Brad White and Morgan Creech
Tickets are just $25 and can be purchased at the door!
Come see the stars that make First Light shine.
Help your favorite star win the coveted Torch People's Choice Award by inspiring the most support for First Light.  
Check out the Event Page on Facebook!
---