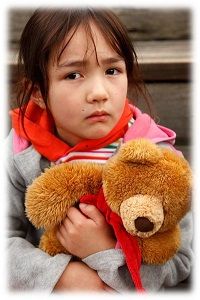 Forever Home is First Light's program to quickly house homeless women with children.  Many homeless women must overcome barriers to self-sufficiency such as addiction and mental illness but most homeless families differ from their housed counterparts only in having thinner support networks.  Forever Home families have stumbled into homelessness because they do not have a social network of family and friends with the resources or ability to help them overcome financial setbacks and other barriers to independence. 
Forever Home provides these families with financial assistance to establish housing quickly—including essential furnishings, first and last month's rent, utility deposits, assistance with transportation needs--so the children's mother will be able to maintain employment and sustain housing.  A First Light social services professional helps each Forever Home family establish and maintain a budget to save $900 by the end of the first year in the program, and she works with each family for a full year--building a meaningful relationship with the children's mother and helping her build confidence in her ability to provide a stable future for herself and her children.   
There is no way to overstate the critical need met by the relationship built between these struggling mothers  and First Light's educated, compassionate, experienced professionals.